Today I wanted to share a very special project "Bridport House". Bridport House is a home that I decorated and remoulded in South Melbourne. I had worked very closely with my clients on their previous house, a beautiful grand Victorian in Melbourne's Ascot Vale. For their Ascot Vale house we had assembled a beautiful collection of both modern and classical furniture, artworks, rugs and lighting. For their new home I wanted to not only make the most of their existing collection, but also curate it to be a perfect fit for their new home, an architecturally designed house in the heart of South Melbourne.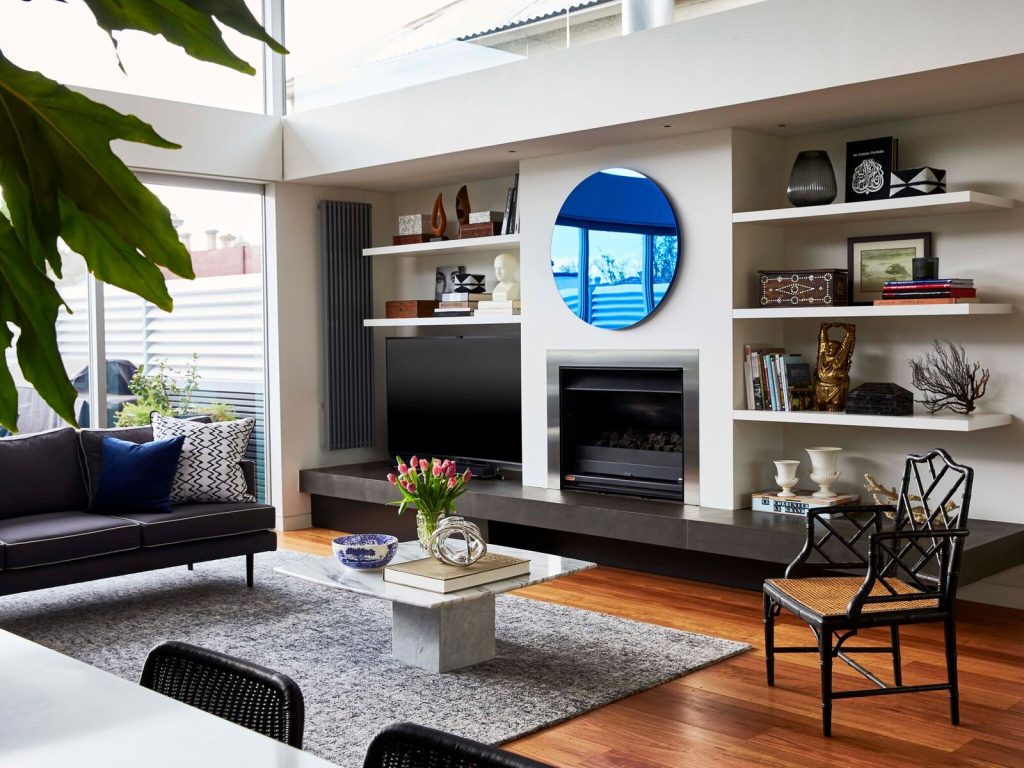 From house hunting to the final installation of decorative objects I worked closely with my clients to create a home that perfectly worked for the way that they live, as well as designing an interior that would have enduring style for many years to come.​
Our first major challenge was to make the existing architecture work. The home was not very old but it felt tired, detailing that was the height of fashion only a few years earlier was not looking so sharp anymore. I started by taking everything back to a clean slate removing and refining which then allowed for the strengths of the architecture to really shine!
Two light wells in the entrance hall that had been sad, dark and damp reflective ponds were transformed into two small courtyards which I installed beautiful evergreen magnolias into. The main living room had three different types of timber in it, from the floor to the ceiling and kitchen. I refinished the kitchen and ceiling in white allowing for the beautiful hardwood floors to shine without competition.
Bridport House is my take on Modern Interior Design. Working with the modern architecture and giving it space to shine, whilst also making it a completely liveable home, not cold and unwelcoming.
To make the Bridport house welcoming I layered in simple yet classical pieces, from rusty coloured velvet accents in the master suite, to a pop of primary blue in the main living space. It's this blend of classical interior design and modern interior design that I believe makes a modern home truly liveable!
If you would like to read more about "Bridport House" or any of my other interior design projects please visit my Interior Design page here. If your interested to learn more about what I can do for you to transform your home please check out my services page and don't hesitate to get it touch, I would love to transform your home!
Thank you for reading,
Gabriel