A modern apartment interior is all you need to bring your home to life.
It doesn't matter if you have a small space to work with. I assure you that your modern apartment does not have to feel small.
Luckily, I have a bunch of tips and tricks to take your modern apartment interior design to the next level. This means you'll have the confidence to have friends over for dinner in your warm and fresh space.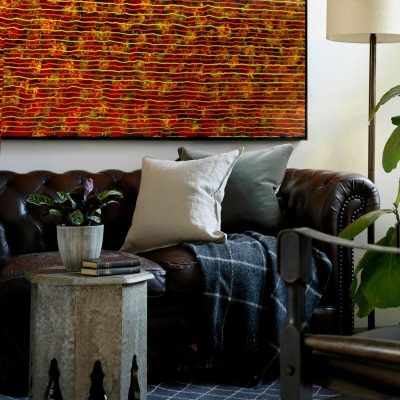 Think About Your Furniture Choices
A small space means you need to get creative with your furniture, fittings, and other decorative assets around your modern apartment interior.
Let's start with your sofa. Look for compact styles, and remember to measure a sofa from front to back, side to side.
If a sofa is 100cm deep it will take up around 15cm more room space than a sofa that is only 85cm deep. And when you're in a tight space, this 15cm can be a gamechanger in making your room look and feel much bigger.
Tying the room together is also super important. You don't want your spaces to look unfinished. But you have to be careful with what you choose.
You might think that a small rug is what you need in a small space, but think again. A small rug can actually make your room look even smaller! We want your rug to be wider than your sofa. This will unite your rug and sofa into one piece rather than having lots of small pieces floating around.
Remember, you do not have the space to waste. So, your modern apartment interior design needs to be spot on!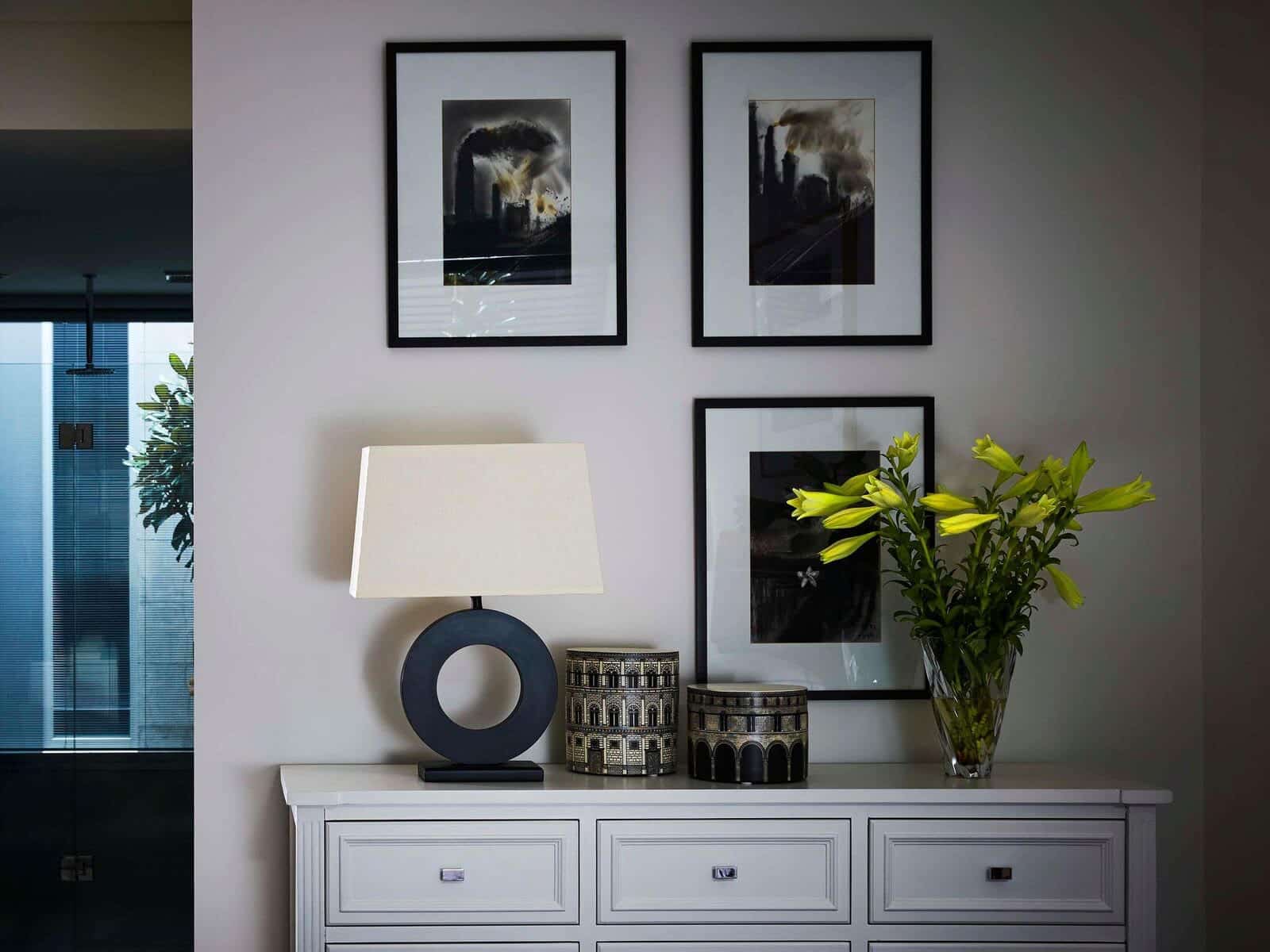 Bring Out Those Lovely Colours
This is a designer trick! A cohesive and minimal colour pallet will make your room look much bigger than it really is. Keeping your colour pallet cohesive does that same trick as our rug, it unites everything together within a look.
Don't worry, your home doesn't need to be boring, whatever your colour palette is will work. After all, I want you to find, explore and love your personal style. And with that said, let's finish with some furnishing tips.
Making The Space Look Much Bigger
Mirrors and artwork can make your space look so much bigger. Mirrors are a great illusion to add light and a sense of space to almost any modern apartment interior.
If you can reflect a view or window, this is a great trick to almost doubling the perceived space that you have.
Artworks, especially great landscape photography, can work as a window too. By placing a beautiful photograph in a room with no or a far away window, you are almost getting the same benefits as putting an entirely new window in!
Do You Need Some Help?
Gabriel Jacka is a Melbourne based interior designer who helps to create beautiful and modern apartment interior designs.
PO BOX 1289
Kensington 3031